Blastream is a 100% French startup that offers an all-in-one SaaS B2B video livestreaming solution, and allows to produce and broadcast a professional quality livestream from a simple web interface.
During your broadcasts, you notice that your participants are not reactive, they do not interact much with the content or do not really discuss between them in the chat. In short, your live broadcasts lack engagement. Yet, the role of the audience is very important for a broadcast: you or your speakers can answer their questions, react on their remarks or you may need their opinion via a poll.
With Blastream, make your participants actors of your live event!
Thanks to its interaction modules, Blastream lets you interact with all your participants and keep them active and engaged during your live video session.
Discover the different uses of these modules that will make your live events more lively. ⬇️
Chat:
Public or private, the chat allows your participants to discuss with each other, to comment on the live event or to share documents. Blastream allows you to fine-tune the chat in your room: moderating, emptying or downloading the history, activating certain modules or even deactivating the entire chat.
A recently added module to the chat is the "message reaction". It allows you to add emojis to messages as follows:

This module makes the chat more lively and interactive for your viewers.
👏 Live reactions:
Live reactions give your viewers a fun way to express themselves and interact with your live stream by sending emojis that will appear on the video.
Here's how the live reactions emojis appear on the video: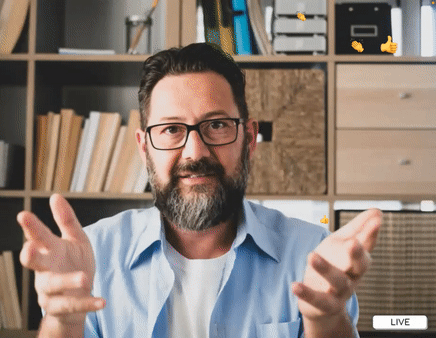 Polls:
Ask for your audience's opinion! Whether it's a 5-star rating, a multiple-choice question or a simple Yes/No question, your audience's opinion is important for the smooth running of your live show and for improving your future broadcasts. Prepare your polls beforehand and publish them in one click in the public chat. 
Have you thought about it?

Blastream allows you to invite a viewer into the video in just two clicks. Inviting a viewer to ask a question or give their opinion live has never been easier with Blastream

Quiz:
Challenge your audience with a series of questions. You have the choice to display the results to the participants or not. As with polls, you can create quizzes and save them as drafts, then publish them with one click when you want.
Send a message about the video:
You saw a relevant message or question from a viewer on your chat? With one click, send the message on the video for all to see.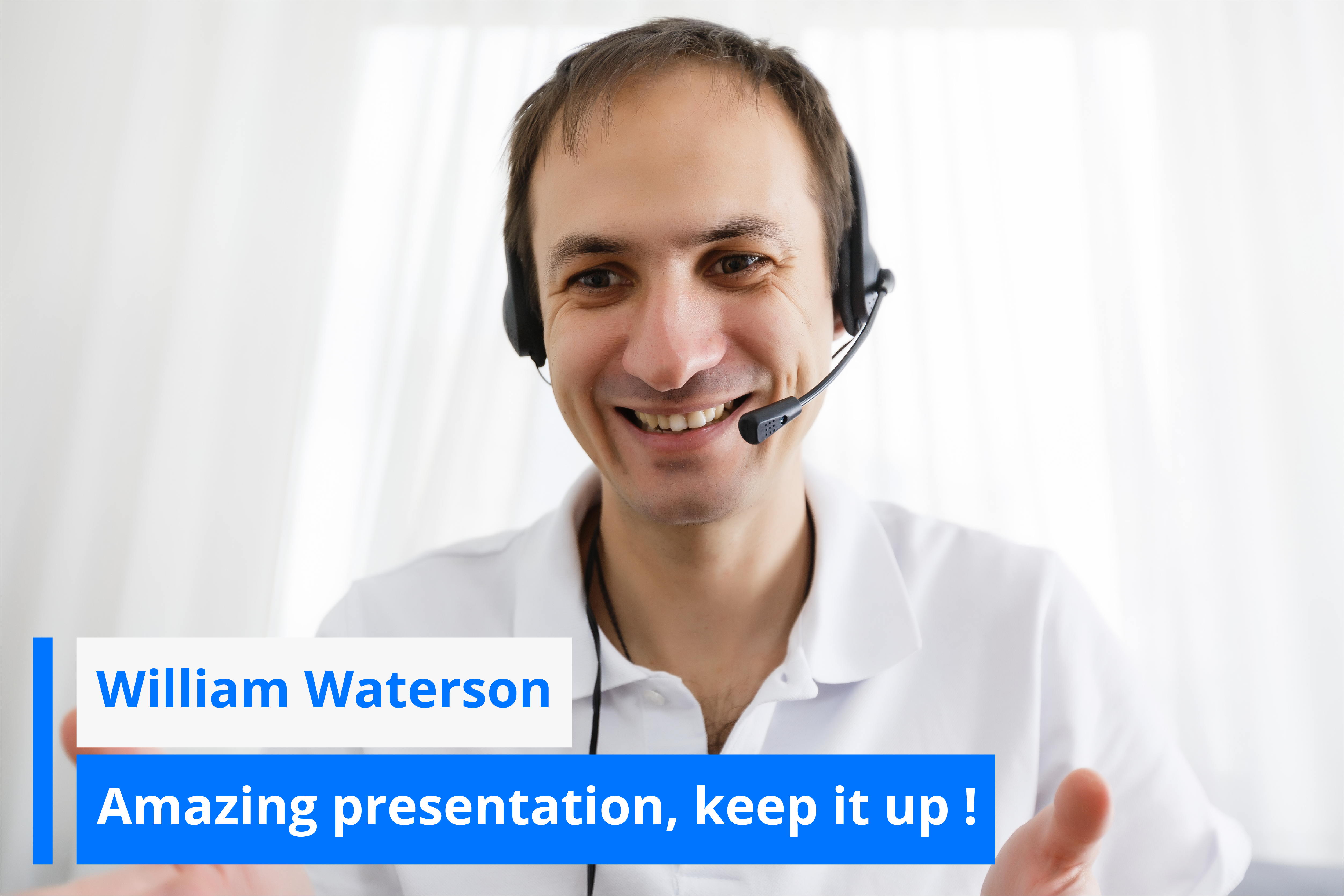 Questions and answers:
Let your participants ask their questions via a dedicated feature in the Blastream chat. Their questions will first appear in a sidebar accessible by you and your moderators. Choose the question you want to answer and post it along with the answer in the public chat.

Create your Blastream room in less than one minute 👉        I want to Blastream
Find out more about these features here