An ultra-customizable interface
Our advanced customizable features enable you to add your logo, specific colours and to complety adapt the Blastream interface to your graphic universe. You can even go further in customization, by using Css hook and JavaScript to change the entire interface!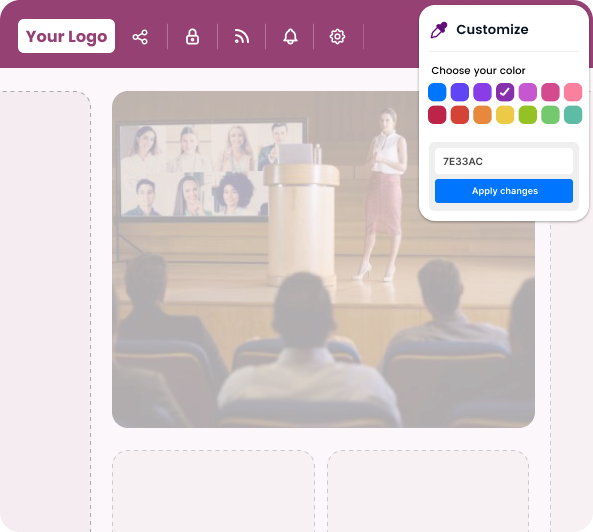 A live session that looks like you
Additionnally to advanced customization, you can produce a live event that is the closest to your requirements.
From the embedded cloud production features,  modify your logo, background (define pre-roll and post-roll pictures), as well as a picture to display in offline mode.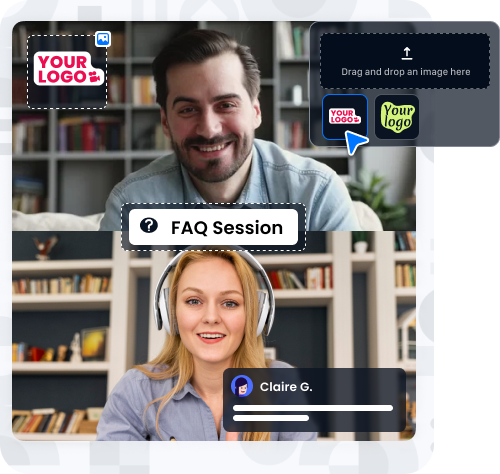 A customized presentation of your speakers
Your speakers are presented as you wish: define for each one a picture to be displayed by default (when their camera is cut for example), and add their names, their titles and the way you want them to appear. You can prepare the content beforehand, but also during the live event if you need, to introduce one or more speakers at the last minute!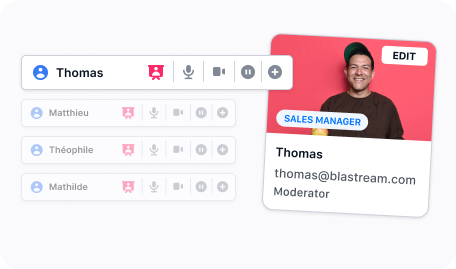 Want to go further and integrate Blastream as a complete white label solution in your platform? Discover the Enterprise offer with API (put link)
Create your own Blastream room in less than one minute
No download, no commitment, no credit card.