During your events, you are confronted with stages such as:
The complexity of integrating a videoconferencing solution (such as Zoom) into your video control room.
The scripting of remote speakers.
The simultaneous broadcasting of your interventions on various internal or external platforms such as intranet, YouTube, Facebook, Twitch, etc.
These different production phases require a large mobilization of human and material resources which make the process complex and costly.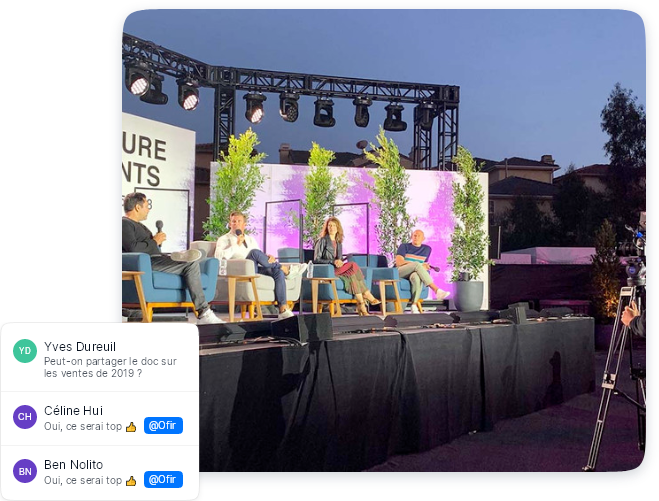 Why you should choose the Blastream Solution?
With Blastream, get an all-in-one video livestream and videoconferencing platform. Blastream is a platform bringing together all the steps to create, produce and broadcast your video livestreamings.
1
Reduce your recording, production and broadcasting costs by 50% by using our solution that brings together all thee necessary tools to set up your live event.
2
If you wish, monetize your live events access with our solution compatible with all online ticketing systems.
3
Create and manage several rooms simultaneously during your culture events.
4
Produce seamless speakers' interventions, thanks to the very low latency and the production studio available in our cloud solution. Create, produce and broadcast your live events by easily retrieving external video streams.
5
Interact remotely exactly as if you were all at the same place, by using the chat, poll and quiz features.
Create your own Blastream room in less than one minute
No download, no commitment, no credit card.