One man show x Blastream
Since 2020, Blastream is used by an event and show platform.
This 360° event management platform allows artists to organize their events, distribute tickets and broadcast their live show.
The Blastream solution is integrated into the core of the platform as a white label. Access to the live show is directly linked to the platform's ticketing system. With their purchase, spectators get an e-ticket with personalized access to the show.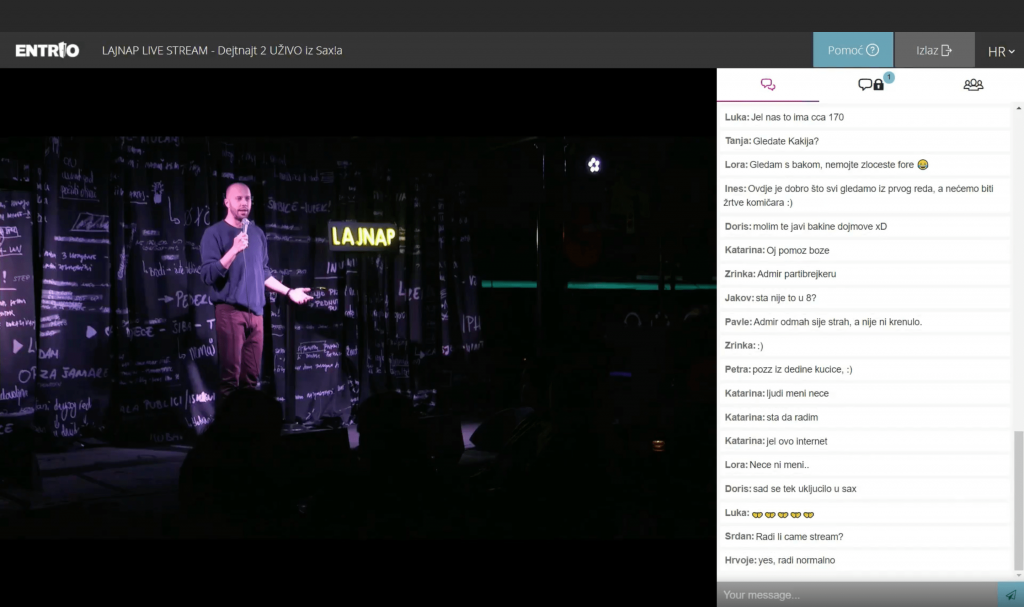 1
Monetize your access with our solution compatible with all online ticketing systems.
2
Script your live show in advance via our scene builder feature and prepare your speakers via the backstage before launching them on the live show
3
Bring your audience together on your platform with a simple and interactive live interface.
4
Create your Blastream room and simply integrate-it in white-label on your website using our API.
5
Host several thousand simultaneous video participants and over 20,000 viewers.
*On demand for more than 25 simultaneous videos.
Create your own Blastream room in less than one minute
No download, no commitment, no credit card.