Multiply your audience by broadcasting simultaneously on your social networks
Broadcast your live stream on multiple platforms simultaneously, such as YouTube, Facebook or Twitch via our automatic connectors:
Upload your video stream
Retrieve messages from each social network in the Blastream chat and moderate them centrally from the Blastream interface.
Analyze and compare live or post live audience results for each social network*
The connection to these networks is done directly from Blastream, you don't need any technical skills to set up these relays.
*Available soon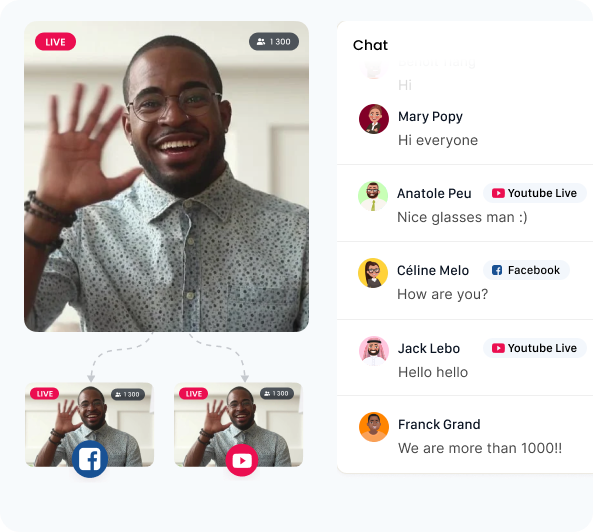 Broadcast to any type of service
With Blastream your live video stream can be sent to any type of private cloud livestreaming service: Vimeo, Wowza Cloud, Akamai, Dacast or any other type of service offering an RTMP URL! You can create as many targets as you need, you just have to activate them and Blastream takes care of the rest!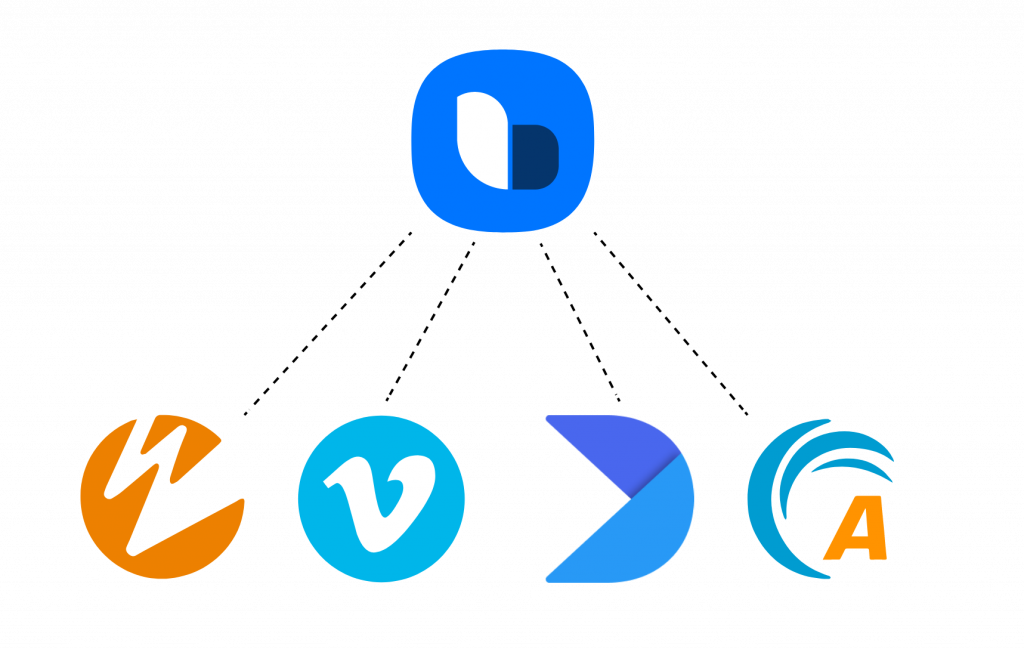 An interconnectible solution
Blastream is compatible with the most used livestreaming solutions: Wowza Streaming Engine, Red5, Antmediaserver, Nginx RTMP …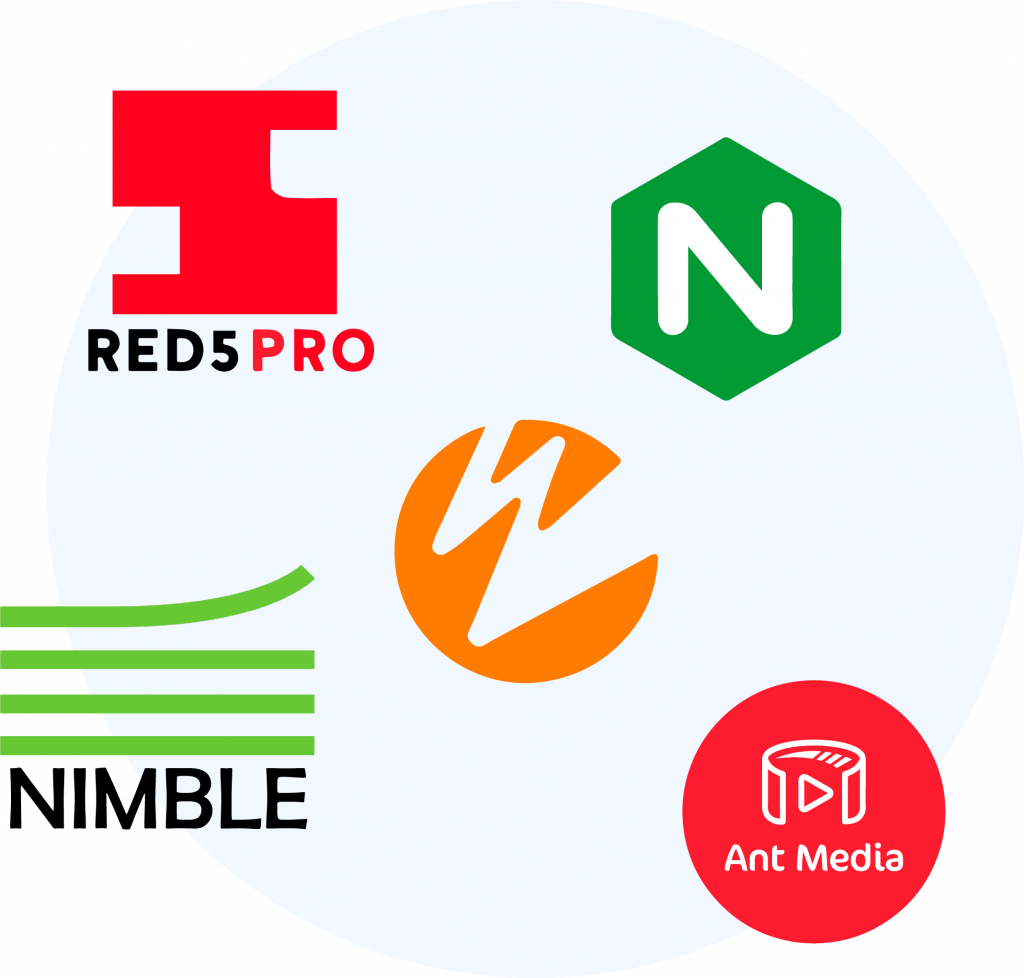 Create your own Blastream room in less than one minute
No download, no commitment, no credit card.