Innovative server technology
It allows all the flows of participants to be merged into one.
Regardless of the number of participants, there is only one send and receive stream.
If a participant switches from wifi to 3G, the quality of their upstream and / or downstream flow will be automatically adjusted so that they can continue to participate in the video conference smoothly.
Real Time mixing and Livestreaming
Real-time production studio, Blastream mixes all of the participants' videos with overlay of documents (powerpoint, photo, video, website, screen sharing) into a single video stream.
Simultaneous retransmission on third-party services: Facebook Live, Youtube Live, Twitch, Private servers… Our technology is compatible with the most used livestreaming solutions: Wowza, Red5, Nginx RTMP…
It is also possible to rebroadcast the livestreaming via platforms such as Akamai, Limelight, Cloudflare, Streamroot …

Autobitrate for videoconference
The quality of the video conference adapts in real time to each of the participants' devices and connections.
A participant with a limited flow or a device with limited resources, will receive a flow adjusted to these capacities without any impact on the quality of transmission and reception of the other participants.
We have taken the principle of adaptive bitrate streaming from traditional livestreaming to adapt it to the world of videoconferencing.
Dedicated resources and secure cloud
The cloud resources made available by the service are guaranteed and dedicated resources, unlike other competing solutions which pool server resources between clients, which sometimes leads to degraded service.
Blastream is not dependent on a hosting provider, multiple clouds are used in order to get the best of these different providers.
Your data is not of interest to us, only the information necessary for the proper functioning of the service is requested and stored on our infrastructure, no processing, no exploitation is carried out a posteriori.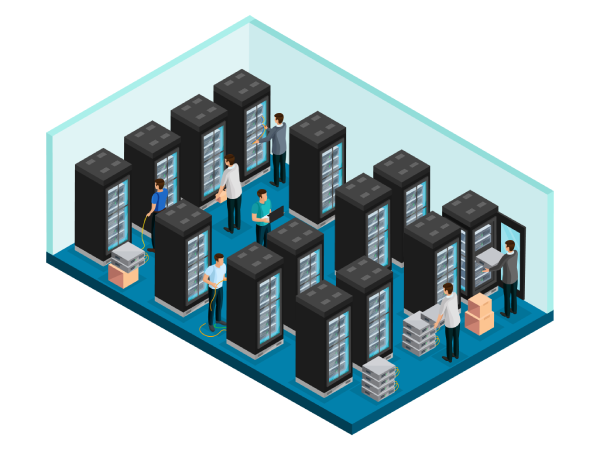 Create your own Blastream room in less than one minute
No download, no commitment, no credit card.