Broadcast your live in several languages, in the same room.
With the possibility of having one or more interpreters in your room, you can make your live shows accessible to a larger number of international viewers.
They can choose one of the available languages, or listen to the uninterpreted live version!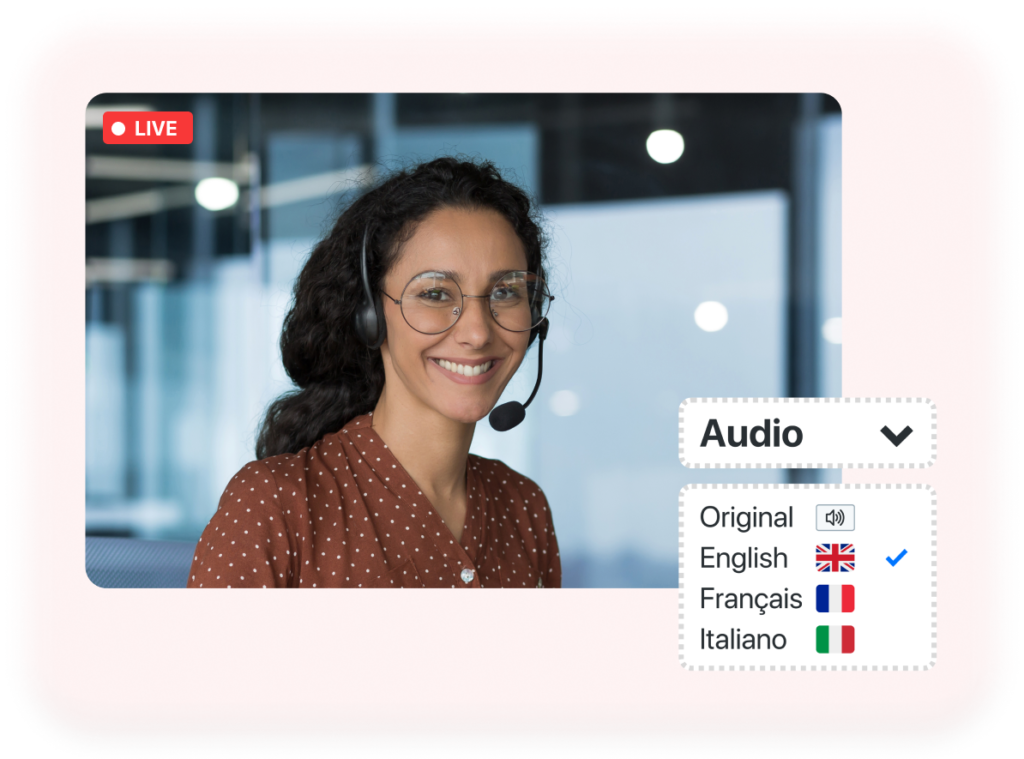 A professional and easy-to-use live interpreting solution.
Ultra-low latency on interpretation
An intuitive interpreter interface
No language limits
Everything is digitized, no need for an interpreting booth
= International viewers and speakers!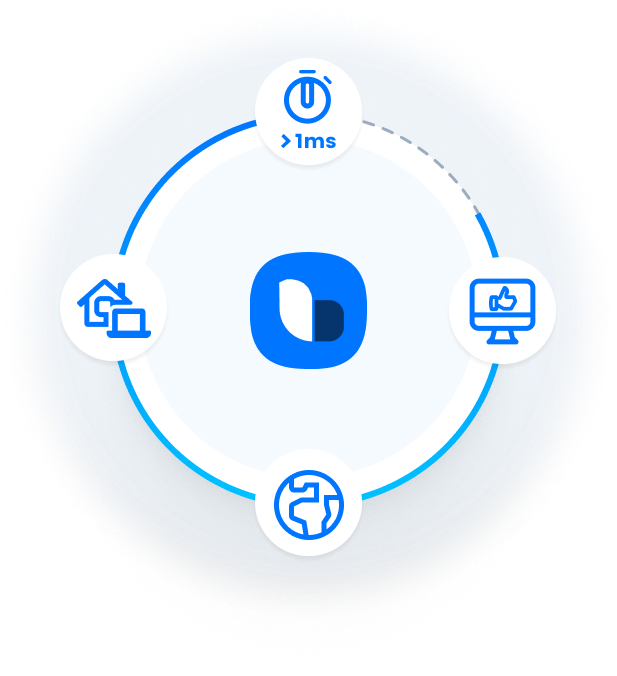 Break the language barrier on Blastream.
Invite your collaborators or customers on a Blastream video conference and communicate with them seamlessly thanks to an interpreter.
With a quick and easy set-up of a multilingual video conference, break the language barrier and extend the reach of your communications!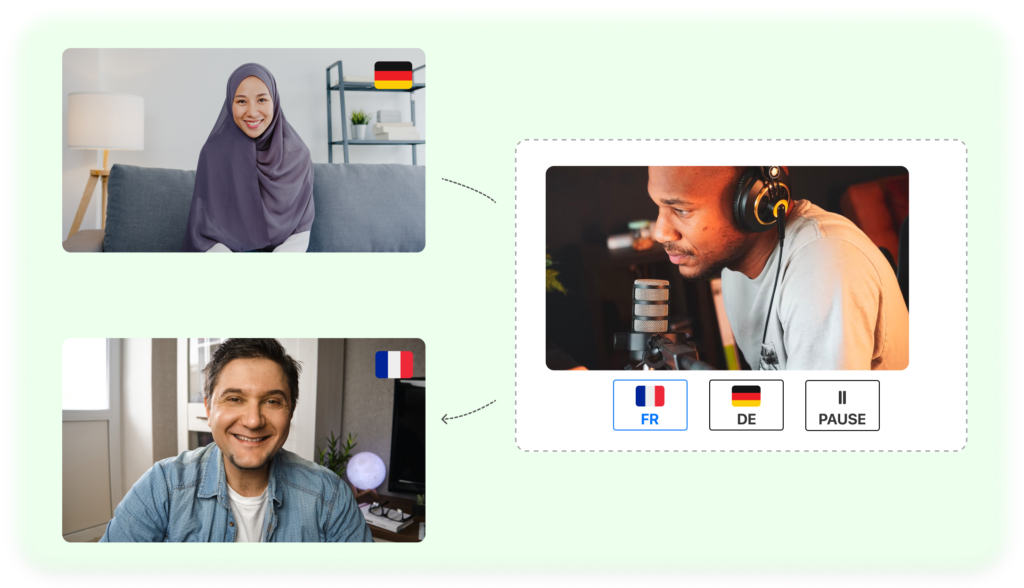 Create your own Blastream room in less than one minute
No download, no commitment, no credit card.