Startup Sesame
Startup Sesame is Europe's leading startup accelerator event program. Their "Sesame Summit" is an annual event dedicated to the future of technology and innovation across a wide range of sectors and themes.
Due to government restrictions this year, the Sesame Summit has been replaced in 2021 by a new virtual event, "Sesamers on Tour", involving over 100 speakers and 100 startup founders from around the world with approximately 10,000 attendees.
Blastream's cloud-based broadcasting capability allowed for a single real-time stream with the same dynamism as the face-to-face conferences.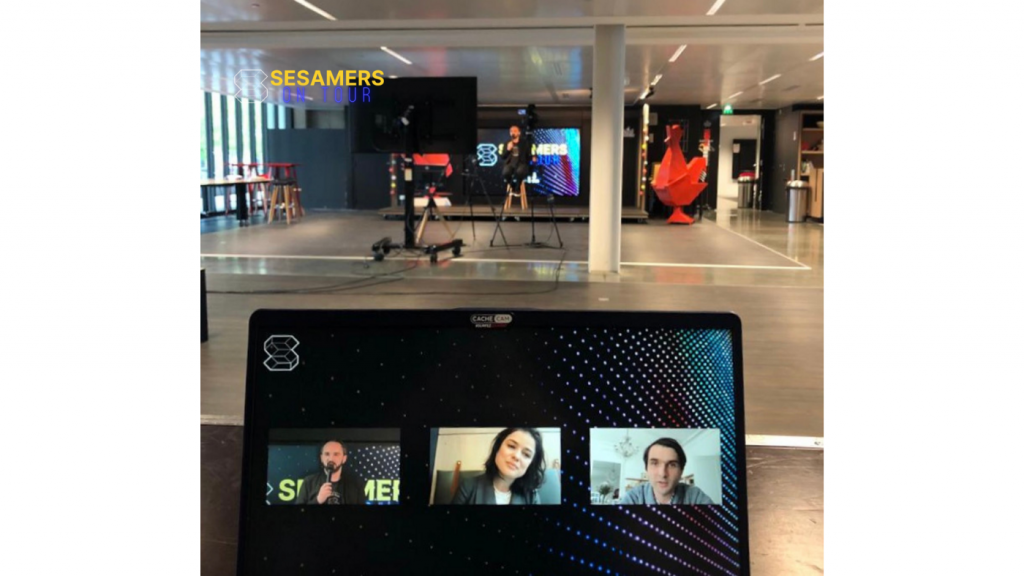 1
A high-performance cloud studio with the ability to host several thousand remote participants: create and script the sequence of interventions via a web interface
2
Make your speakers intervention smoother with our low latency technology. Easily script, broadcast and retrieve external video streams from our cloud.
3
Script your live show via our scene builder feature and prepare your speakers via the backstage before launching them on the live show
4
Interact face-to-face and remotely as if you were in the same place, using our chat, poll and quiz features.
Create your own Blastream room in less than one minute
No download, no commitment, no credit card.